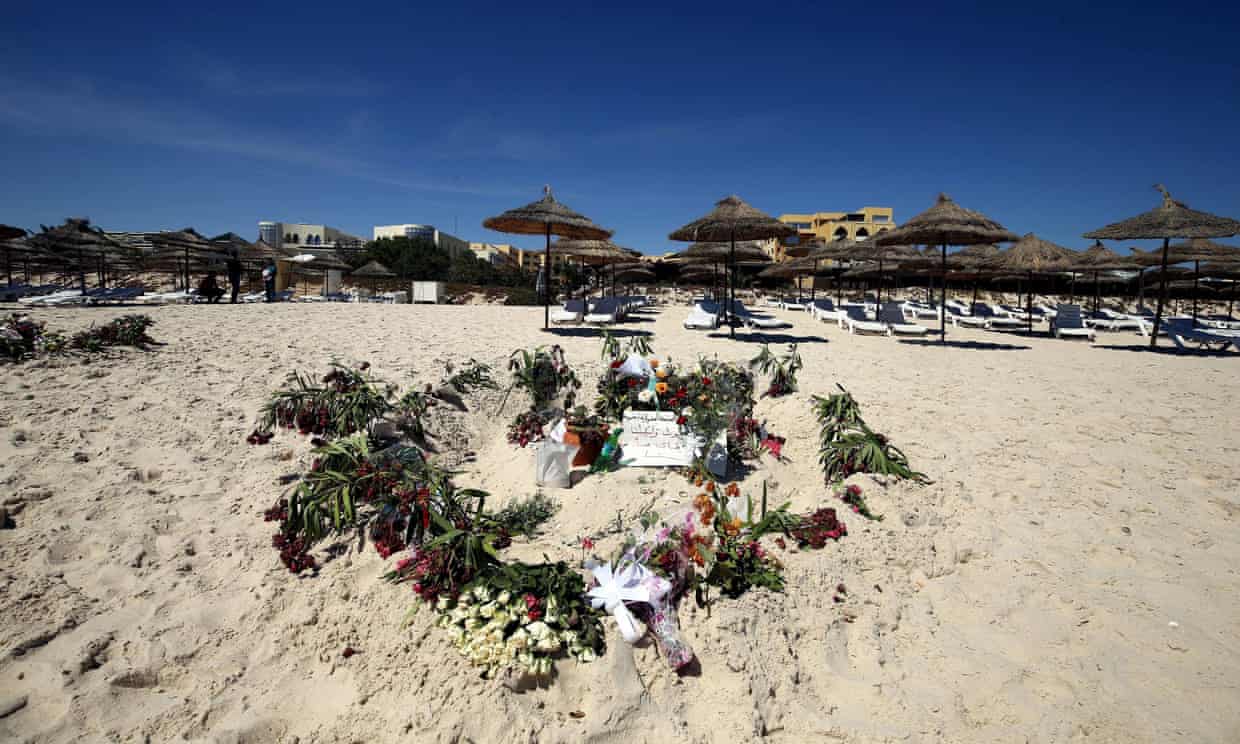 Witnesses tell inquests into Sousse beach shootings they would not have travelled if Thomson had flagged security issues
Survivors of the Sousse beach attack in Tunisia, including the widow of a former soldier killed in the shooting, told an inquest they would not have travelled to the country if tour operator Thomson had flagged the high threat from terrorism.
Seifeddine Rezgui, 23, killed 38 holidaymakers, including 30 Britons, when he opened fire with an assault rifle in the Imperial Marhaba hotel on 26 June 2015. The inquests into the deaths of the 30 Britons heard evidence from survivors about the booking process, all of whom said they were not directed by Thomson to sections of travel advice from the Foreign Office (FCO) that described a high threat of terrorism in Tunisia and that warned foreigners could be targeted.
One witness alleged that a travel agent for Thomson, which is owned by Tui, said the country was "100% safe". Cheryl Stollery, whose husband, John, a social worker and former soldier, was shot in the head by Rezgui, said she would have expected staff at Thomson to flag security issues.
Click here for further reading: Tunisia attack survivors say travel firm did not highlight terror threat | World news | The Guardian